How to protect Nutanix Prism Central
With the new release of PC 2021.7, you can protect Nutanix Prism Central against cluster or datacenter failure. You can configure up to 3 Nutanix clusters as backup targets. The RPO is up to 30 minutes.
NOTE: you can download Prism Central from Nutanix portal or upgrade it directly using Nutanix LCM.
The following services are protected and recovered.
Leap
Flow security
Prism Pro (AIOps)
VM management
Cluster management
Identity and access management
Categories
Networking
For a full list of services visit the Nutanix support portal.
Requirements:
AOS 6.0 or later
PC 2021.7
How to protect Nutanix Prism Central.
You can read it through the blog or visit my youtube channel and watch video. The video is embedded below the post too.
Open Prism Central and got to Prism Central Settings –> Prism Central Management –> Disaster Recovery

Click on Protect Now — > Continue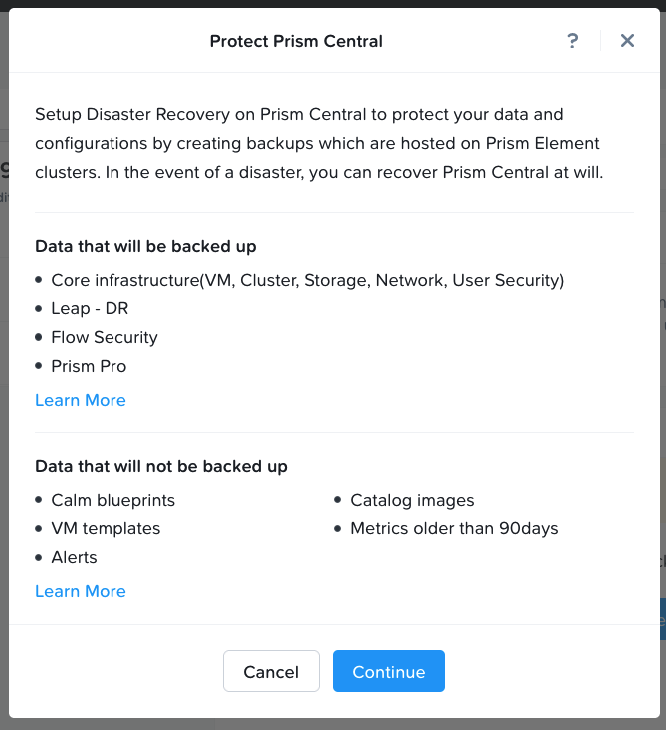 In the next applet, you will see a list of clusters that are meeting PC DR requirements. From there pick up 3 backup clusters and click Proceed.
Depends on the PC size and networking speed, first synchronization may take a couple of minutes. You can watch the progress in Prism Central Console.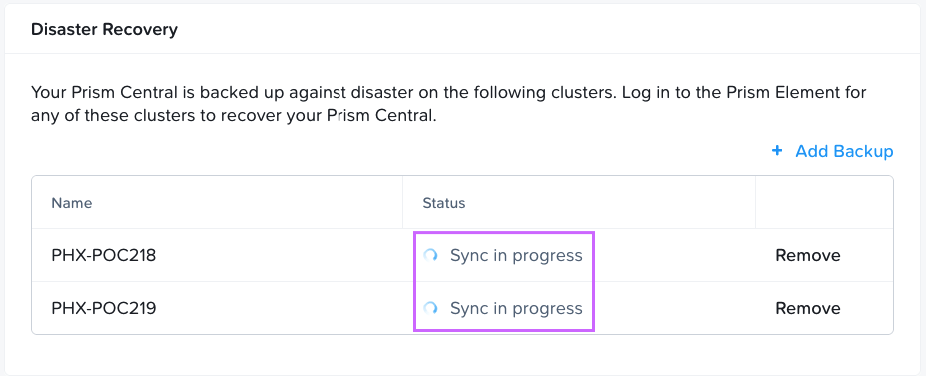 When initial data synchronization is done, you can see DR status in the same place where it was configured.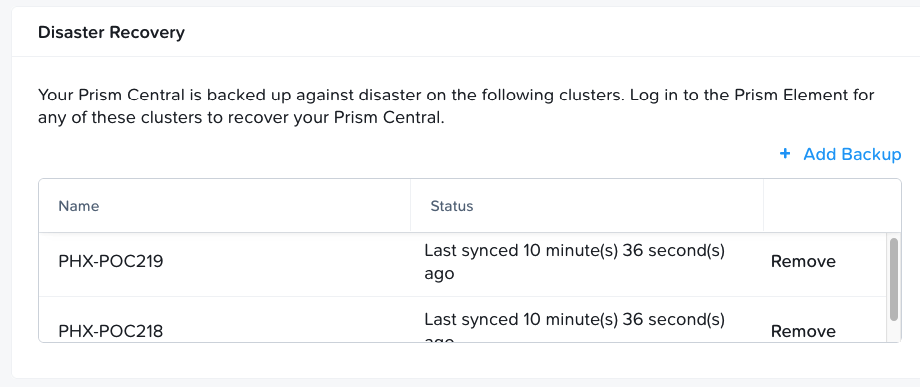 ---