Nutanix clusters on AWS port diagram
Nutanix clusters on AWS are Generally Available. You can build your Nutanix clusters on Amazon AWS starting from a single node. As of today (August 2020), the maximum clusters size on Amazon AWS is 16 nodes. Nutanix clusters deployment is a fully automated process from end to end. Automation process, as optional, includes creating a new network subnet with all necessary ports port requirements. If you would like to leverage the existing subnet for cluster deployment, you have to have an open set of ports from the subnet to the external services. Below, you can find a list of ports that are required for successful cluster deployment.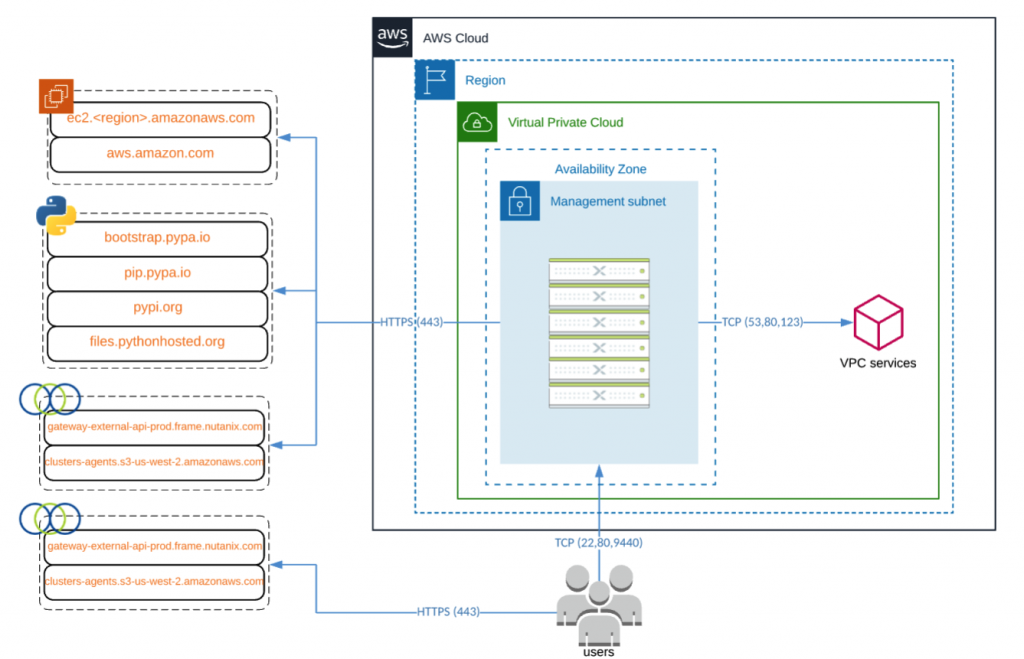 ---
If you would like to learn more about Nutanix clusters, below you can find a few useful links.