What software can I install on Nutanix AHV?
Customers keep asking me "can I install my backup agent on Nutanix AHV or CVM?" or "Can install my monitoring agent on Nutanix AHV or Nutanix CVM?". My answer is always the same:
---
No, you can't install any third party software or official CentOS packages (via yum or rpm) on Nutanix AHV host or Nutanix CVM. It is not supported by Nutanix.
NOTE: Installing or upgrading of any Nutanix AHV components using yum or any other Linux package managing tool from CentOS repositories, is not supported.
---
Think about Nutanix AHV or CVM as an black-box appliance (security appliance, virtual load-balancers or similar) where vendor does not allow to install any 3'rd party products or patches.
When you log in to Nutanix AHV over SSH you will get welcome banner with message where it clearly states:
Nutanix AHV is cluster-optimized hypervisor appliance, Alteration of hypervisor appliance (unless advised by Nutanix Technical Support) and may result in hypervisor or VMs functioning incorrectly.

Unsupported alterations include (but are not limited to):

Configuration changes
Installation of third party software not approved by Nutanix
Installation or upgrade of software packages from non-Nutanix sources (using yum, rpm or similar)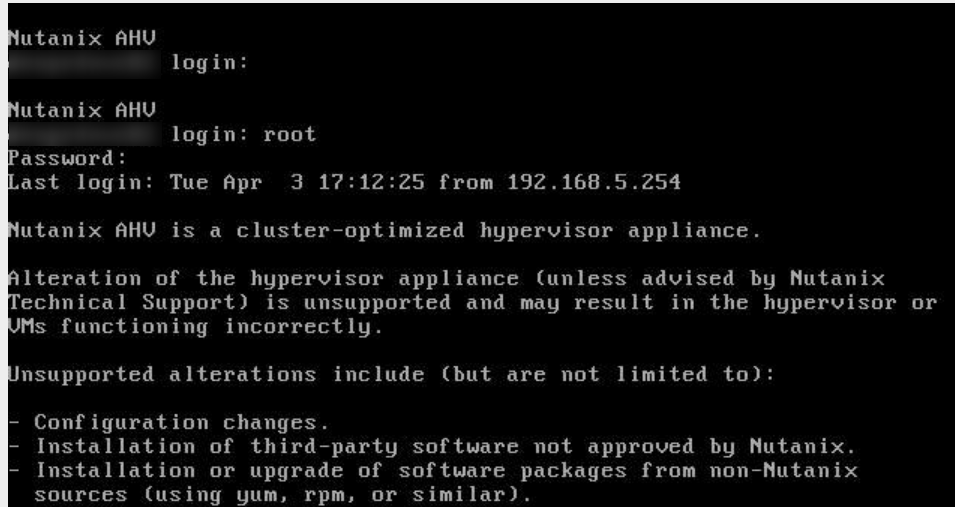 They only supported way to deploy upgrades (for software or firmware) on the Nutanix platform is to use Nutanix 1-Click upgrades or Nutanix LCM
How can I monitor Nutanix AHV host, you ma ask. There are few ways you can monitor Nutanix cluster.
Use proper monitoring solution which utilizes Nutanix API to pull monitoring data out of cluster
Use Nutanix Prism to send SNMP traps to monitoring system
Leverage Nutanix Prism to send email with alerts
Enable Nutanix Pulse – very useful feature which monitors Nutanix cluster using Nutanix Support monitoring solution.
How about backup? Answer is very similar. Use backup solution with native Nutanix AHV support which leverages Nutanix storage API for backup AND restore. Examples below:
If you ask about Antivirus, security scanning tool or any other tool or software package, the answer will be always the same – NOT supported.