Nutanix Move port diagram for migration from Hyper-V to Nutanix AHV
Nutanix Move supports migrations from many sources like Amazon AWS or VMware vSphere. No surprise, Microsoft Hyper-V is on the list too. Below you can find a diagram showing port requirements.
If you are interested to see more diagrams for other Nutanix products, click here to be redirected to the Nutanix Port Diagrams repository page.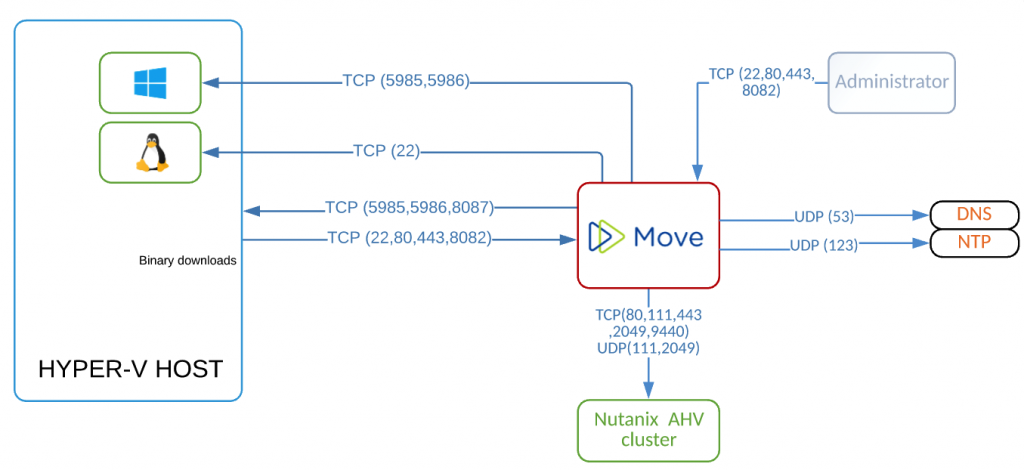 ---
For a updated list of ports and ports description, visit Nutanix Move documentation page on my.nutanix.com
Port Description
22 – SSH
111 – NFS
443 – SSL
2049 – NFS
5985 – WinRM-HTTP
5986 – WinRM-HTTPS
8087 – Hyper-V agent
9440 – Prism Element
---
Change Log:
March 2'nd 2020 – Added UDP ports and corrected port directions.