Install Windows Server 2016 on Nutanix Acropolis Hypervisor
Windows Server 2016 is just around a corner. Acropolis Hypervisor will be on the list as supported hypervisor for new flagship server operating system from Microsoft. As of today (11'th April 2016), Windows Server 2016 is in Technical Preview version 4 and it is not on the list of supported virtual machine OS by Nutanix. Nutanix Mobility drivers pack does not contain drivers for Windows Server 2016 either. However you can deploy Windows Server 2016 TP4 on Nutanix AHV. You have to have lasted build of Fedora virtIO drivers ISO.
Requirements.
ATTENTION: When you create VM for Windows Server 2016 on AHV, make sure you follow below device order:
IDE:0 – CDROM with VirtIO drivers ISO
SCSI:0 – OS disk drive
IDE:1 – CDROM with Windows server 2016
Step #1 – Create an images in Image service with virtIO drivers and Windows 2016 ISO
Upload Fedora virtIO ISO with driver to Acropolis Image Service. It is needed to load drivers during installation. Of course you have to have image with Windows 2016 media to install OS from 🙂
Step #2 – deploy new VM on Acropolis
Deploy new VM on Acropolis, make sure you create empty disk with SCSI controller and add 2 new CDROMs. One with Windows 2016 ISO and one with virtIO drivers.
Step #3 – Install Windows Server 2016 on Nutanix Acropolis
Start VM and open console. At first in available disks for installation you will see no disks. It is normal as none of the Windows servers ISO contains VirtIO drivers. You have to load drivers for Windows 10 from second CDROM.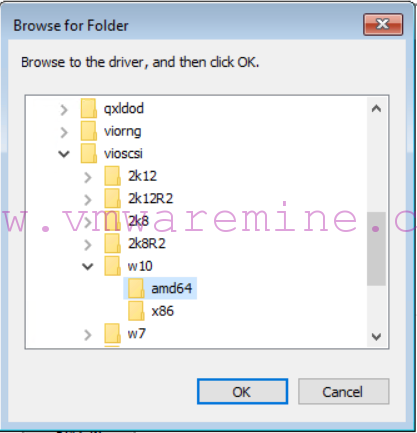 After few seconds installer should "see" SCSI drive available for install
Step #4 – load additional drivers
After installation you have to load driver for two unknown devices, Ethernet Controller and PCI device (balloon driver). Use have to use again drivers for Windows 10.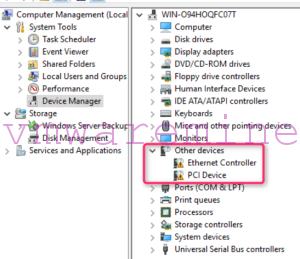 For Ethernet controller go to NetKVM folder and for PCI device go to Balloon folder.
Below you can find How-To from Install Windows Server 2016 TP on Nutanix Acropolis Hypervisor
UPDATE:
[hr]
Change log
11/29/2016 – Added info about official virtIO drivers for Windows 2016