No vCenter servers were found in Nutanix cluster
What to do when you see No vCenter servers were found message in Nutanix Prism Element.
Deploying the Nutanix Cluster using the Nutanix Foundation automation deployment tool is dead simple. Whether it is Nutanix AHV, VMware ESXi, or Microsoft Hyper-V, the deployment and basic configuration process are fully automated. After cluster deployment, there are few things that need to be configured manually. One of them is to register the Nutanix cluster running VMware vSphere ESXi to the vCenter server.
Someone may ask why do I need to register Nutanix cluster. it is a valid question. The main reason why you should do that is vCenter registration is required for 1-Click ESXi upgrade to work properly.Before you start vCenter registration step, make sure all Nutanix ESXi nodes are connected to the vCenter server and part of the vSphere cluster. If you try to register cluster before that, you will see information like on the print screen below – No vCenter servers were found

After ESXi nodes are added to vSphere cluster in vCenter, you will see you vCenter server on the list of discovered vCenter server.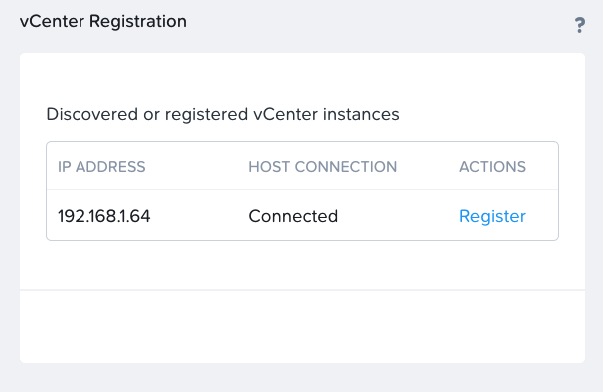 You can read more about the Nutanix Foundation deployment process or what ports are necessary for Nutanix Foundation to work correctly on my following blog posts.