Deploy VMware vCenter server on Nutanix
Thousands of Nutanix customers have clusters deployed with VMware vSphere. VMware vSphere was the first hypervisor supported by Nutanix and has a long and successful history. As we know, the vCenter Server is one of the key components to successfully manage VMs running on top of the vSphere clusters. In this post, you will find how to deploy VMware vCenter Server (vSphere 7) on the Nutanix cluster. In a short video (see the bottom of the post), you can watch the vCenter server deployment process.
Deployment
Before you kick off vCenter server deployment, you have to have Nutanix clusters with VMware ESXi (assuming it is greenfield deployment) up and running. Create a new Nutanix container and mount it to all ESXi hosts in the cluster.
NOTE: do not deploy ANY virtual machine on local datastore where CVM is running on.
When your vCenter is ready and you can start registering Nutanix nodes and form vSphere cluster with DRS and HA enabled.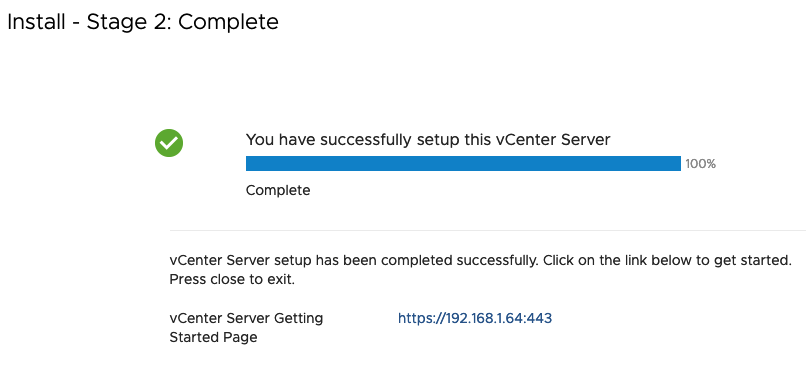 Best Practice running Nutanix with VMware vSphere.
There are few things which you should do after you deploy vCenter and connect the Nutanix cluster to vCenter. Most important you can find it listed below. For the full list, read BP-2092 vSphere on Nutanix Best Practice Guide.
Exclude Nutanix CVM from vSphere HA
Nutanix CVM is "pinned" to each host and does not failover during the HA event. Disabling vSphere HA for Nutanix CVM helps optimize and speed up guest VMs failover.
Disable DRS for Nutanix CVM
Nutanix CVM is local for every Nutanix host in the cluster. It does not vMotion between the nodes. Disabling DRS on Nutanix CVM helps optimize
Set DRS threshold to conservative
VMware DRS was designed 10 years ago for 3Tier architecture. With Nutanix hyperconverged infrastructure (HCI) and its design for data locality, shuffling VMs for sake of heaving cluster RAM and CPU distributed equally across the nodes does not bring any benefits.
Disable Memory usage alerts for CVM
Nutanix CVM by design will allocate 100% memory for its operations. Disabling memory utilization alerts will help the noise generated by vCenter.
If you are interested to watch how to deploy vSphere 7 vCenter on Nutanix, see the below video.
---
If you are looking for a comprehensive list of Nutanix Best Practice guides, see one of my blog posts – Nutanix and VMware BP guides