Learn how to design bulletproof BCDR strategy with Nutanix
Nutanix virtual NextConf 2020 is on the roll. A lot of announcements and plenty of breakout sessions you can choose from. One of the sessions is to learn from the experts on how to build a bulletproof BCDR strategy with Nutanix. I and Gourab Baksi (The principal product manager at Nutanix) will be talking about why do you need a proper BCDR solution. What Nutanix can offer to help you build a robust BCDR solution that will keep your data safe, secure, and available for the applications.
The session starts today at 1.50 PM EDT. It is available in EMEA and APJ timezones too. The best part is, there will be live Q&A on every session. You can ask questions and get answers from me and Gourab during the session and after the session too.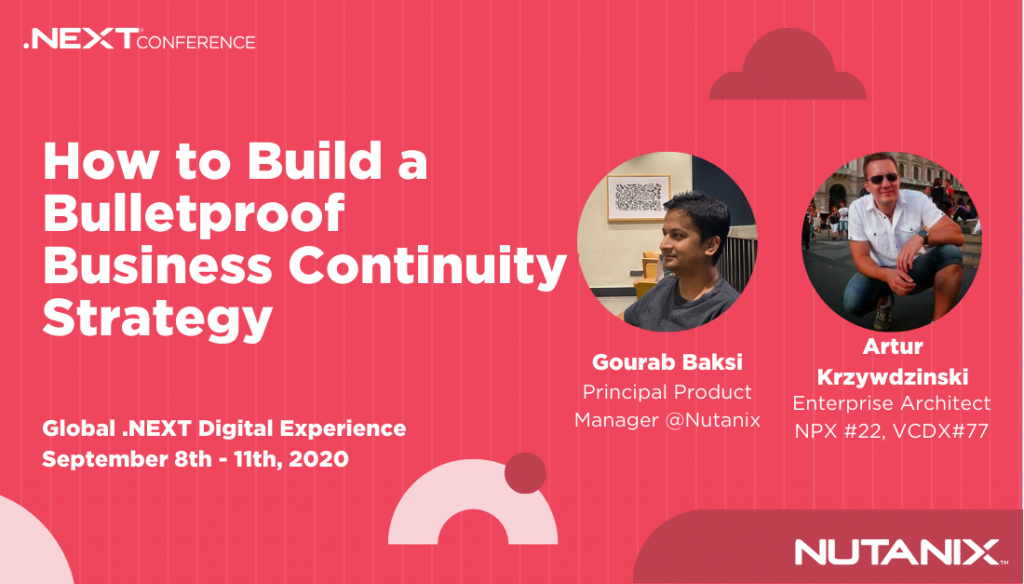 Do not waste time and join us in the session on how to build a BCDR strategy with Nutanix. You can still register for Nutanix Next online conference, it takes a few seconds, and you can enjoy excellent sessions with world-class speakers. We have good music there too server by James (Nutanix SE director from France).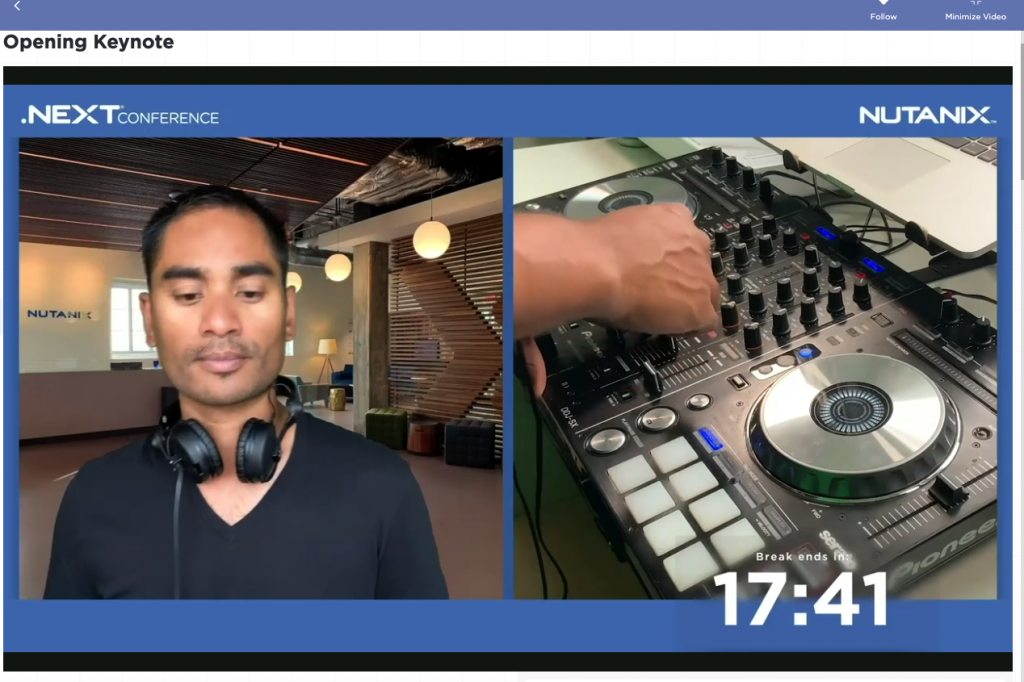 On my blog you can find plenty topics related to BCDR tools, strategy and solution based on Nutanix software.