Deploy Windows 2019 server on Nutanix AHV
Microsoft Windows Server 2019 is on the market for a few months. Some customers already started deploying Windows Server 2019 on Nutanix AHV. As of today (January 9'th 2019) Nutanix has not released official drivers for Windows Server 2019 (See below NOTE #1). However, you can use Windows Server 2016 (Nutanix recommendation) or Windows 10 instead. I have tested both, Windows Server 2016 and Windows 10 drivers.

NOTE #1:
Nutanix has not released official drivers to support Windows 2019 as a guest operating system in AHV. Until that driver is available, you should use Windows 2016
NOTE #2: Microsoft Windows Server 2019 is officially support guest operating system on Nutanix AHV
Requirements:
Nutanix AOS 5.9 or newer
Nutanix AHV – compatible with AOS 5.9 or newer
Link to Nutanix compatibility matrix on my.nutanix.com
Nutanix virtIO drivers 1.1.3 ISO, you can download it from my.nutanix.com

Create VM with 1 SCSI disk and 2 CDROM devices. To first CDROM mount Windows 2019 Server ISO. The second CDROM will be used to deliver drivers from Nutanix virtIO ISO. Power VM on. At some point, installation wizard prompts to provide a location for the drivers. Choose virtIO CDROM –> Windows Server 2016 –> amd64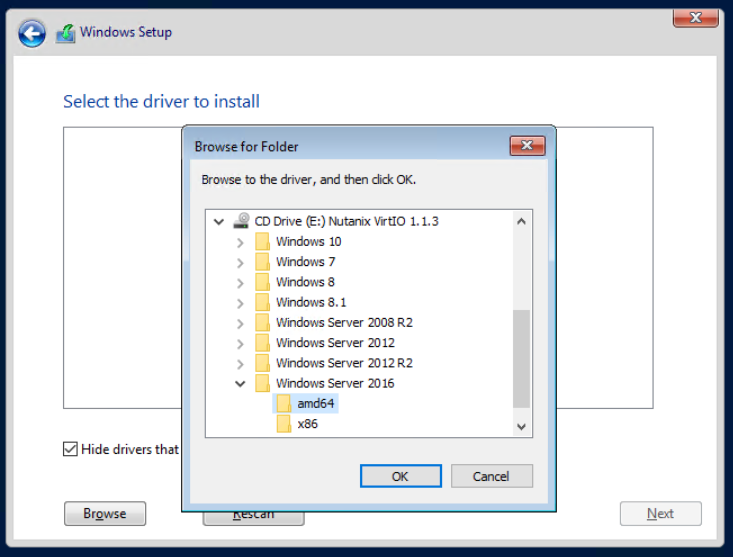 On next screen, mark all drivers listed. System will load and install drivers so you do not have to do it later manually. Once the installation is completed. VM is ready to roll.

You can check if drivers were loaded and installed successfully by opening hardware manager from Server management console. You should see 3 Nutanix branded devices:
Disk drive
Nutanix network adapter – 10Gbps
Storage controller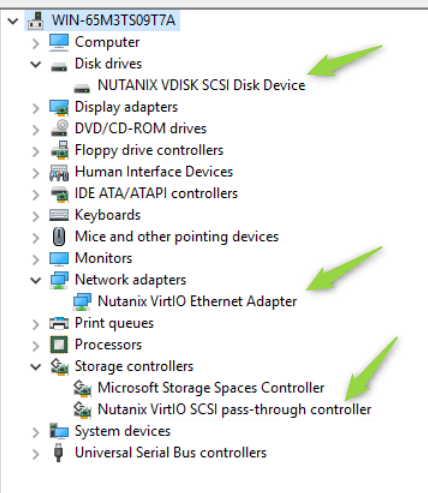 Below short (4 minutes) video showing whole process step by step. Enjoy.
Any questions? Feel free to post below in comment section.