Register for virtual Nutanix Design bootcamps to become a Nutanix NPX.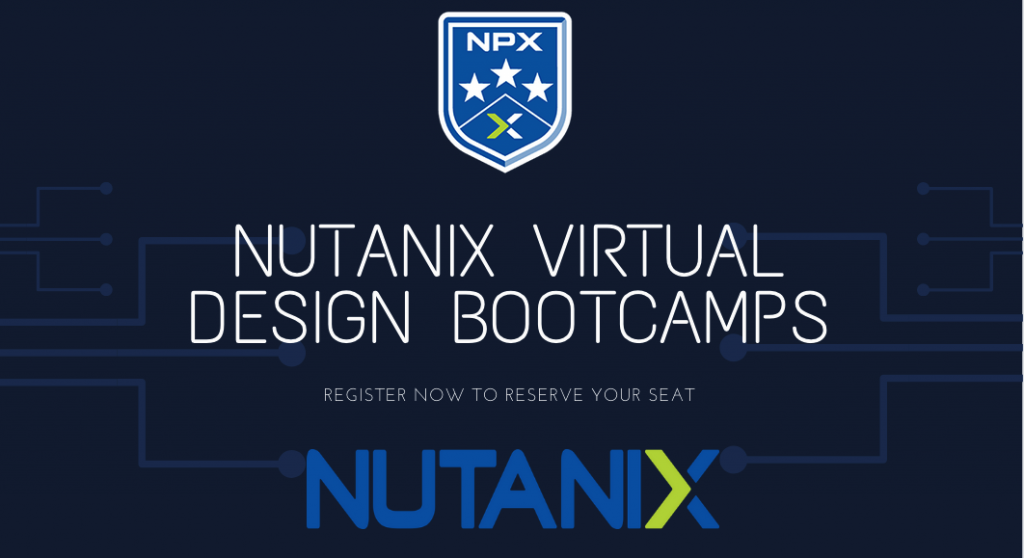 With over 200 people already registered, Nutanix Design virtual bootcamps are in high demand. Nutanix NPX team will be running multiple virtual bootcamps across the Americas, EMEA, and APJ regions. We are starting as soon as November 23'rd (all places are taken, you can sing up for the waiting list). Register today to get your seat reserved.
Who will deliver bootcamp
The instructors are Nutanix NPX and\or VMware VCDX certified. All of them are Nutanix employees with many years of experience working on large and complex engagements.
I would like to clarify one more thing in here. The bootcamp is:
free of charge
available for Nutanix employees, customers, and partners
you do not need to pursuit Nutanix NPX certification if you do not want to
The Nutanix Enterprise Cloud Solution Design vBoot Camp is designed to provide you with a technical deep dive into Nutanix solutions and the Nutanix solution design methodology, which is based on the Nutanix Platform Expert (NPX) Program. NPX skills have been used to consistently deliver business-critical solutions to the most demanding customers- from SMB to the G2000.
Below you can find extract from the boot camp agenda
COURSE OBJECTIVES
Gathering/classifying customer business requirements
Identifying constraints, risks, and assumptions
Mapping desired business outcomes to technical solutions
Considering and presenting options/alternatives
Making business-driven design decisions
Assessing organizational readiness for HCI adoption
Creating enterprise-grade documentation
Presenting solutions to technically-savvy business stakeholders
The deep dives will include
Planning for successful migrations
Support for multiple hypervisors
Infrastructure and hardware and resource sizing
Designing for resiliency and high availability
Network design for HCI
HCI storage configuration options
Supporting security requirements
Integrating disaster recovery solutions
Business-critical applications: Exchange, SQL, Oracle, Splunk, SAP
Virtual desktop solutions