VMware Learning Zone is free for everyone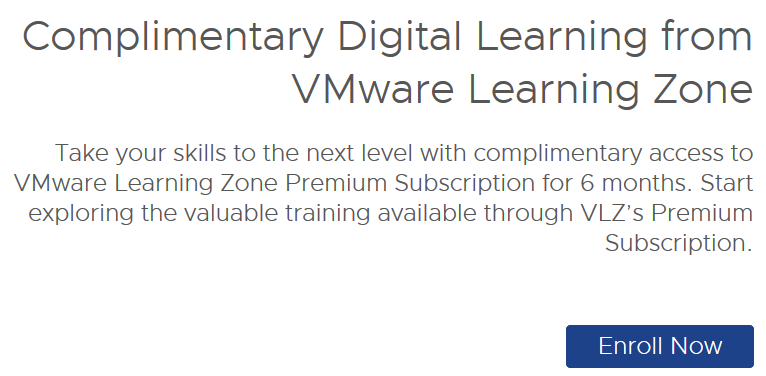 Looking to brush up VMware skills or pre for VMware exams? Look no more. VMware Learning Zone, the Premium subscription is free to everyone for the next 6 months!!! It is a fantastic opportunity to get uplift on your knowledge, learn new stuff, or refresh the topic you already know, gain new certification.
What is VMware Learning Zone? VMware Learning Zone is online digital library including over 1500 videos, 65 self-paced courses, and 12 certification exam prep courses across all VMware solutions
Read this PDF for more details on how to register, what's included in the promotion, who is eligible, and a few more important things.