Set IP address on Nutanix foundation
Nutanix foundation is the ultimate automation tool for every Nutanix deployment. It streamlines deployment of Nutanix AOS, hypervisor, Nutanix cluster creation, and configuration. Nutanix foundation can run on a virtual appliance, every Nutanix cluster has foundation service running, there is also Windows and MacOS applications. All of it you can download from the Nutanix portal in Downloads –> Foundation section of the portal.
Nutanix Foundation support major software and hardware vendors:
VMware vSphere
Microsoft Hyper-V
HP DX platform
Dell XC platform
Fujitsu
Cisco
Nutanix XC (Supermicro)
and many more
For a full list of supported hardware and software vendors see Nutanix Foundation official documentation.
After deployment, (you can see how to Foundation VM will have a DHCP IP address. If you have DHCP in the network, no need to change anything. If you do not, the first thing after foundation deployment is to set the IP address on the Nutanix Foundation VM.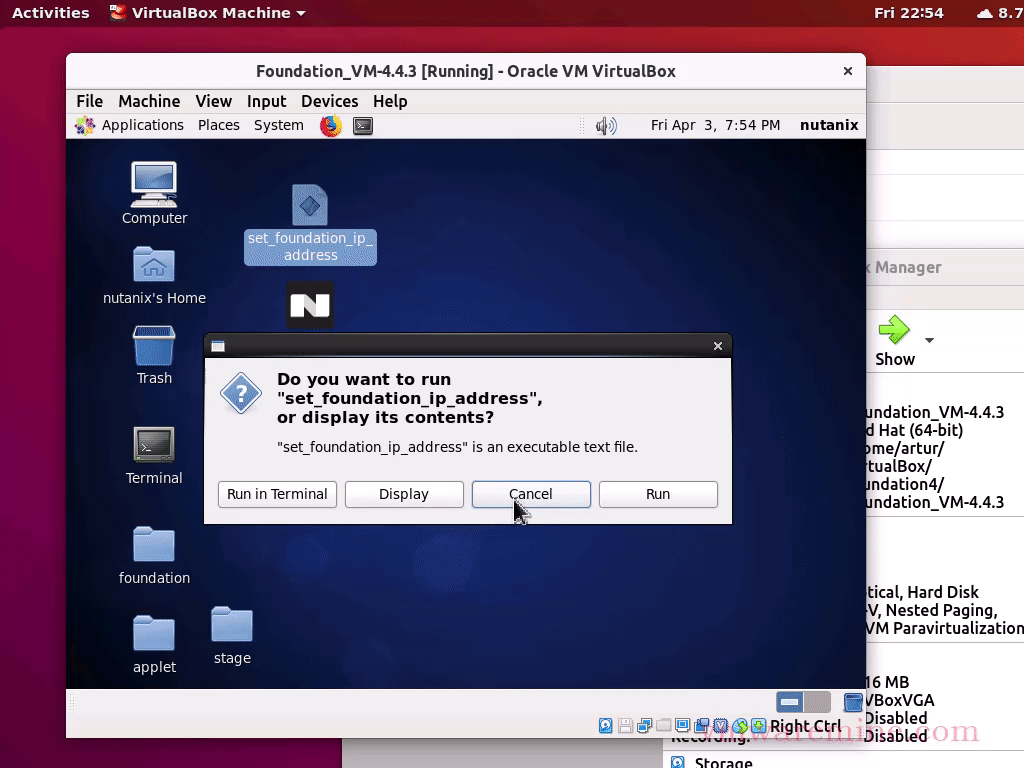 When foundation VM is reachable from the network, you can connect to the Web UI by typing http://<VM_IP_ADDRESS>:8000/gui/index.html
and start providing Nutanix cluster details like IP addresses. hostnames.